Carolina Building Contractors, Inc. is unique in that we self perform all aspects of horizontal construction: site work, utilities, storm water and concrete rather than subcontracting work to others. In doing so, we are able to control all stages of these trades from beginning to end. This allows us to pass along significant financial and time savings, as well as ensuring a superior product for you, the client.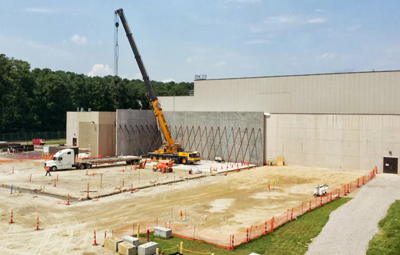 We are extremely diligent from our initial meeting to assess your needs and determine the best course available, taking into account the budget, zoning, state and local requirements, and if required, existing conditions. Once the design is approved by the client, we proceed as rapidly as possible through the permitting process and on to ground breaking. Our Project Managers take over and use the latest planning, scheduling, and communication technologies available to keep your project on budget and schedule. During the actual construction phase, we work diligently to produce the highest quality results possible, while maintaining a clean, safe, and secure work-site.
For the client seeking a proven construction team to be responsible through the entire process, Carolina Building Contractors, Inc. is the logical choice.
Grading and Site Development
Excavation
Retention & Bio Ponds Grading
Clearing & Grubbing
Erosion Control
Demolition
Stormwater and Drainage Solutions
Underground Stormwater Detention Systems
Underground Utilities
Domestic Water & Sewer
Backflow Preventers
Fire Protection Piping
Electrical Vaults and Duct Banks
Concrete
Curb and Gutter
Sidewalks
Piers and Footings
Slab on Grade and Elevated Slabs